The Martin County Youth Foundation grant applications are now available. Grants will be awarded twice during the year, in the spring and fall. The mission of the Martin County Youth Foundation is to acquire, manage, and distribute funds to enhance the lives of youth in Martin County.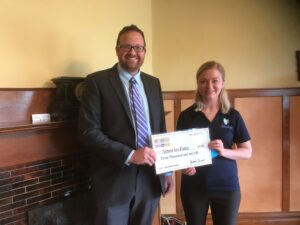 Grants will be made to qualified, non-profit organizations including those with 501(c)3 status, public agencies, units of government, and churches that will address important community youth needs.
Funds received can be used for youth program costs and support materials. Interested groups may pick up grant applications and guidelines at the Fairmont Area Chamber of Commerce, 323 East Blue Earth Avenue, or by clicking the link listed below.
---
CLICK TO DOWNLOAD THE
---
The deadline for submitting the grant applications is March 15 and September 15. Return completed grants to Martin County Youth Foundation, P.O. Box 826, Fairmont, MN 56031 or drop off at the Fairmont Area Chamber of Commerce.
Some documents on this website require Adobe Acrobat Reader.